EML to PST Wizard
Tool to Move EML files of different Applications into Outlook PST
Average User Rating:

User's Guide Installation / Uninstallation Eula
$29.00 to buy (Buy it Now)
Complete Migration from EML based Apps to PST
EML to PST Converter is a perfect solution to move EML files into MS Outlook supportive PST format. The software easily recognizes EML files of all email programs, Windows Live Mail, Outlook Express, Thunderbird and converts all into PST format, further enabling users to open EML files in Outlook.
With easy to handle feature, it's a tool for everyone who wants a shift to MS Outlook environment, without any glitches. Use the software to perform complete conversion of EML files with accurate email data, and easily switch from EML based email application to Outlook. A non-destructive tool, performs EML to PST conversion, without damaging the source file and the Output PST file.
Features Available in EML to PST Wizard
Dual Modes for EML to PST Conversion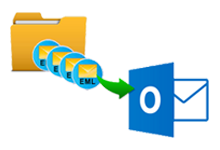 Single Folder at a time
Have multiple EML files for migration?
With this option you can convert a single folder with multiple EML files & even sub-folders into Outlook Data File (.pst format).
Software saves all the EML files & sub-folders in a single PST file.
You can convert multiple folder by repeating the selection & conversion step.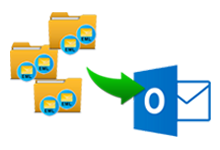 Multiple Folders at a time
Having multiple folders of EML files for migration?
With this option you can convert multiple folders at once into respective Outlook .pst files.
Select the Top folder containing multiple folders having EML files inside for conversion & get separate PST for all the individual folders
This option is made available with Technician License only.
Program Name:
EML to PST Wizard
System Requirements:
Pentium II 400 MHz, 64 MB RAM, Minimum 30 MB Space
Operating System
Win 10, 8.1, 8, 7, Vista, XP, 98, 97, 2000, etc
Supported Software Features

Awards Recieve by Us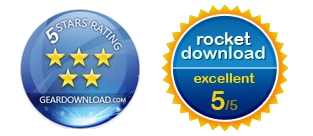 100% Safe & Secure

Testimonials
Simply loved it!!! A simple application with easy working method. For me it was the multiple folder migration option that holds the most appeal, as it allowed me to save emails from different application into MS Outlook at once & also it did not harm or mix-up any data in the procedure. I can recommend this tool to anyone, taking my own guarantee.
- Henry Ellis
Washington DC