VHD Recovery Software
Instant Recovery of VHD, VHDX Files from Corrupt and Damaged Hyper-V Virtual Drives
Average User Rating:

$99.00 to buy (Buy it Now)
Ultimate VHD Recovery Software
All-in-one VHD Recovery utility allows users to mount and explore VHD and VHDX files from corrupted and damaged Hyper-V virtual drives. Includes simple graphical user interface as well as effective and beneficial application which can be used by everyone from home users to professionals. And mostly used by IT Technicians, Administrators and forensic investigators in order to explore and recover corrupt VHD file from virtual drives.
Supports all VHD and VHDX files created with many different hypervisors i.e. Microsoft Hyper-V, Microsoft Virtual PC, Oracle VirtualBox, Sun VirtualBox, Citrix XenServer, Cirtrix XenDesktop and etc. Utilize VHD Recovery application and perform entire recovery task with absolute content and 100% accuracy.
Features
Five Integral Recovery Modes
A Wide-Range Data Recovery Options — Choose to Retrieve your Gone Data
Program Name:
VHD Recovery Software
System Requirements:
Pentium II 400 MHz, 64 MB RAM, Minimum 30 MB Space
Operating System
Win 10, 8.1, 8, 7, Vista, XP, 98, 97, 2000, etc
Supported Software Features

Awards Recieve by Us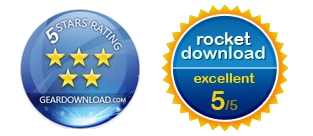 100% Safe & Secure

Testimonials
Wonderful solution for VHD Recovery. My virtual machine was repeatedly showing blue screen and I was so worried because all my essential files and folders were stored in VHD. Later, my friend recommended this tool and now I will have to say that I haven't used such type of advance software in my whole life.
- Katie D Souza, USA
Manhattan