Data Recovery Software
Restore Lost & Deleted Files from FAT & NTFS Partitions
Average User Rating:

$49.00 to buy (Buy it Now)
Functions & Capabilities to Recover Deleted Data
Resolve issues related to data loss in an instant with the easy & simple solution of Windows Data Recovery Software. Get back all type of data, lost due to any conditions – Accidental Deletion, Lost Partition, Formatting of Drive or any other such reasons. It's an All-in-One solution that not only recovers files from Internal Windows Drives, but also from External Drives as well. The most amazing thing about the software is that it supports recovery from up to 3 TB Disk.
Features
Five Integral Recovery Modes
A Wide-Range Data Recovery Options — Choose to Retrieve your Gone Data
Program Name:
Data Recovery Software
System Requirements:
Pentium II 400 MHz, 64 MB RAM, Minimum 30 MB Space
Operating System
Win 10, 8.1, 8, 7, Vista, XP, 98, 97, 2000, etc
Supported Software Features

Awards Recieve by Us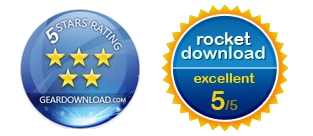 100% Safe & Secure

Testimonials
I lent my Pen Drive to a colleague for few days & that idiot deleted all my files from it because he needed extra space to store his data. And just then department head asked me for some files which were saved in the PEN Drive & now deleted. Thankfully I knew of Deleted Data Recovery software & got all deleted files from my Pen Drive back, before I have to face any serious issue. Thanks PerfectDataSoftware for having this solution to recover data from external hard drives.
- Avon Peters
Manhattan